Protecting Your Windows from Earthquakes
Earthquakes are serious business. There is no way to ensure that you, your family and all your belongings are always going to be safe. There are, however, a few things that you can do that may reduce the damage your home experiences during a possible earthquake, depending upon the magnitude.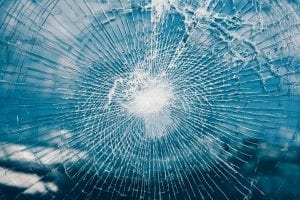 Build Stronger, Smaller Windows
If you are building, repairing or designing a home, smaller windows are naturally stronger than large ones. Similarly, round windows can be much stronger than square ones, although you will need to order custom shutters.
There are no hard and fast rules about earthquake proofing but talking to structural engineers is the best way to discover the weak points of your buildings. There is persistent research in foundation technology and earthquake modelling that leads to innovations for building in earthquake prone areas.
Invest in Film Window Coatings
A relatively modern invention is custom sized plastic films that can be applied to windows in earthquake prone areas, like Auckland. These films are virtually invisible and may not provide much structural reinforcement, but they can provide you with a layer of protection in the event of an earthquake by keeping broken glass together.
Window Furnishings Provide Additional Structure
While they may not seem like structural additions, roller sunscreen blinds and roller blockout blinds often contain purpose built metal rods and housings that may act as additional window bracing in small earthquakes.
Strong shutters that are built into window frames and completely cover a window opening will also add structural integrity to your window openings.
In an Earthquake
Regardless of how much work you do to prepare your windows for a potential earthquake, it is still a bad idea to stay near them during an earthquake.
Quality Shutters and Blinds in Auckland
Are you after quality blind installations? Auckland homes and businesses have counted on Total Look Blinds to provide blinds and shutters that offer practicality and timeless style. From custom timber blinds for family homes to major commercial blind installations, Auckland's best is ready to help!
Find out more about choosing the right blinds or request a free quote today. If you have any other enquiries, call us on 0800 449 966 or contact us online.