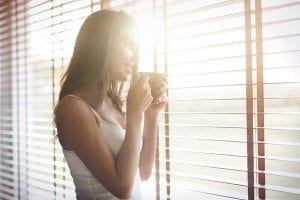 Does looking at your options for different products give you a headache? It can be hard to make the right choice, especially when there are so many options to choose from. Choosing the right blinds, in both the functional and the aesthetic sense, is very important. Your blinds are an investment, so you want to make sure you take all the right factors into consideration so that you can correctly choose the right blinds for you. Fortunately, our team are
Auckland's local blinds experts.
We know what sort of questions you should ask yourself before you choose your blinds
What Room Are the Blinds Going In?
One of the main considerations is which room the blinds are going up in, along with the mood you want to create in that room. Certain common rooms like your living room, for example would probably want to be as sun-filled as possible so that you can make the space feel more open. Your best bet would be to choose something like
roller sunscreen
or
translucent blinds
. Both of these blinds, especially the sunscreen, allow you to get a full view of the outside world while still shielding your home and space from the sun's harsh rays, which could not only make your room hotter in the summer but could also damage fabrics and walls. The kitchen might require a blinds system that is easy to clean, such as
Venetian blinds
. And for the bedroom, you want something that ideally included
blockout roller blinds
for optimal sun shielding and privacy.  
What Purpose Will The Blinds Serve?
How much light do you want to let in? Do you want to have a greater control over the amount of light that comes in and out of your windows? Ask yourself these questions, and be honest with yourself. Don't go for blinds that let in premium sunlight levels in your bedroom when you'd honestly rather sleep in and not be woken by the sun. If you want more ease of motion, find roller blinds with a motorised option. These are great for elderly or handicapped people, or those who have restricted movements.  
What Style Do You Want?
Functionality is important, but so is style. You want your blinds to not only match but to enhance your living space. Aluminium Venetian blinds, for example, have a lot of functional perks. They're lightweight, cheap, durable, easy to clean and easy to operate. However, they're not exactly the best-looking blinds on the market. If you like the way Venetians operate but would prefer a better look, why not go for
timber or PVC slatted blinds
instead? Roller blinds in most capacities are minimalistic and look great in any home, from contemporary to traditional. Modern homes that stress function over form look great with roller blinds. Plantation
shutters
bring on their own style. They are effective and aesthetically appealing. They bring your home an elegant and classic look easily. Finally, you'll have to choose between colour palettes to see what is right for you.
---
Allow one of our designers to consult with you on which blinds will best suit your home. We offer a free consultation, measure and quote. Call Total Look Blinds in Auckland today.