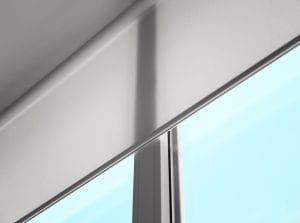 As life gets busier, cities become more crowded, and property prices go up, more and more New Zealanders are choosing to live in apartments. Living in smaller spaces can take some adjusting, especially for those who have just left the family home or moved to Auckland from rural areas. Luckily when it comes to decorating apartments
roller blinds
offer a huge range of benefits over basically every other window covering.
Here are nine reasons to choose roller blinds for your apartment:
1. Increase Your Space
  Making the most of what little space you have is essential to apartment living. Bulky curtains take up a lot of space with billowing fabric and loose tassels or cords.
Roller blinds
, on the other hand, fit neatly into a window recess and sit flat with the wall, taking up no additional space. They can be adjusted easily and retract away into a clean, slimline construction.  
2. Psychological Space
On top of the actual physical space that curtains take up there is a psychological element. They make a room feel more cluttered, reducing your enjoyment of your apartment. The clean, minimal lines of roller blinds do the opposite by helping to give your apartment a feeling of light roominess.  
3. Lighting Options
You can use a combination of lighter sun shades and heavier
blockout blinds
to control the light coming into your apartment at all times. This gives you the option of full natural light, blocking some light but
still allowing a glow
to permeate the room, or using the blockout blinds to create a darkened, restful atmosphere.  
4. Insulating Roller Blinds
Fitting out your apartment with thermally
insulated roller blinds
can help cut down on power bills and prevent your space becoming an icebox in winter or an oven in summer.  
5. Increased Privacy
With closer urban living arrangements, the ability to maintain privacy is a must. Roller blinds allow you to quickly and easily control how much, if any, of your apartment will be visible from outside.  
6. Style and Colour Options
With hundreds of colour options available, and a range of different fabrics and patterns, roller blinds are a stylish option. Spend some time considering your options and you're sure to find roller blinds that suit your tastes and the style of your apartment.  
7. Easy to Fit Yourself
Unlike other window coverings, measuring up and fitting blinds in your apartment by yourself is quite easy. This is a great way to save money and feel a sense of accomplishment. Check out
Total Look Blinds' DIY guides
for tips on how to get the job done the right way.  
8. Sub-Divide Your Space
If you're getting creative about how to divide up the space in your apartment, you might want to consider hanging roller blinds in the middle of a room to partition off a sleeping area or a home office.  
9. The Affordable Option
Last but definitely not least, roller blinds are cost-effective, long-lasting options. With simple installation, great prices available, and
free measure and quote
services on offer, roller blinds won't just benefit your apartment, they'll go easy on your wallet too.    
---
Total Look Blinds New Zealand Are Here to Help!
 For complete peace of mind, contact the team at Total Look Blinds. We measure and install high-quality roller blinds in New Zealand. Get in touch by calling 0800 449 966 or by contacting us online!