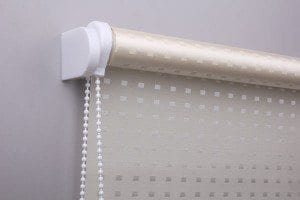 Purchasing blinds is not something you want to be doing half-heartedly. Ending up with sub-standard blinds or an installation that is not quite right could leave you feeling frustrated and uncomfortable in your own home. Buying the best-insulated blinds will ensure that you get it right the first time and you do not experience blind buyer's regret.
Buying the right insulated blinds will save you precious time and money
and make your home comfortable and warmer against the cold. 
Why Are Good Insulated Blinds So Important?
Well-insulated blinds are extremely important. They can save you a massive amount of money on your bills as you cut down on your heating and cooling costs. They also give you the comfort that you need to feel cosy in your own home. You might think that the more you pay, the better quality your blinds are, but that is not always the case. Make sure you do your research so you can enjoy all the benefits of properly insulated blinds.
How Can You Buy the Best Insulated Blinds?
If you want to buy the best-insulated blinds, here's what you need to look out for:
Get good advice: Total Look Blinds always offers honest and helpful advice. You need to be happy with your final choice and you want to make sure your insulated blinds are the fabric and style that suits you. Poor advice may leave you with a regret that cannot be taken back cheaply.
Get more than a free measure and quote: Most companies offer a free measure and quote. But will they bring you some samples of colours and fabrics to consult with or will they just quote you with the cheapest product available? Make sure the company you choose offers to give you price ranges on the colours and fabrics you choose. This will give you a better picture of what you might like as the finished product.
Choose custom insulated blinds: Ready-made blinds may be cheaper in the beginning but they can cost you more in the long run. They are often poorly made and difficult to operate due to being made with the controls split to either end. Custom insulated blinds mean you will get a perfect fit and a guaranteed long life for your product.
Consider blockout blinds: While all blinds will provide some insulation, high-quality blockout roller blinds will provide more insulation than others. Blockout roller blinds are specifically made to reduce light and noise and also keep the heat or cool from creeping into your home when you least need it.
For the best-insulated blinds in Auckland, you can't go past Total Look Blinds
---
Our team of curtain and blind professionals will make your experience as pleasurable as it can be. Ask us about our range of blockout blinds and other insulated blinds. For more information and to get the perfect blinds for your needs, contact us today.