Can Window Blinds and Shutters Boost Property Value?
When you are building or renovating a home, it may be tempting to stick to basic window furnishings. However, quality blinds and shutters can significantly boost your home's value, making them a worthwhile investment.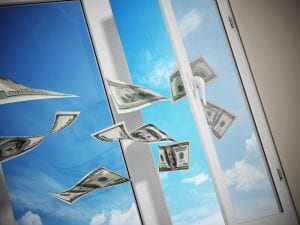 Quality window blinds and shutters appeal to buyers, and buyer appeal means a boost in property value.
Here's why window blinds and shutters boost your property value:
They are Easy to Maintain and Clean
Curtains can be unappealing to buyers due to the dust, stains and high maintenance that they may require. Most blinds and shutters are easy to clean, and as a potential buyer is walking through your home, this is something they will be thinking about. This in turn will most likely make your property more popular than any surrounding ones on the market that do have curtains.
They Offer Great Light and Privacy Control

Potential buyers are always looking for ways to let in natural light while still being able to maintain complete privacy at night. Blinds that offer both of these will be extremely tempting to buyers. Translucent blinds combined with blockout blinds is a great example. If you are having potential buyers look at your home, be sure to put the blinds part of the way down so that buyers can clearly see their quality and the way they function.

They Are Great for Energy Efficiency
With energy prices soaring and sustainability awareness rising, most potential home buyers are looking for ways to cut their energy bills and be more environmentally friendly. Anything that boosts energy efficiency, including high quality blinds, is a great way to ramp up your property's value. Some blinds will even offer UV protection, which can be a great feature to share with any potential buyers.
They Provide Security
Blinds and shutters offer security that curtains can't. Shutters, in particular, are visual deterrents, as not only will potential trespassers be unable to see in, but they also will see it as a 'difficult' break-in and not bother. Potential buyers will see shutters and blinds as a security feature.
They are Modern and Stylish
Minimalist style is in, and blinds offer that with their sleek, low-impact designs. Blinds can boost the modern look of your home, making it more appealing to buyers and boosting the value of your property.
Are you looking to boost the value of your property? For your custom-built blinds or shutters in Auckland you can't go past Total Look Blinds. We have the most professional team to make your experience in adding beautiful blinds to your home satisfying. Contact us for your no obligation, free quote today. Give us a call 0800449966.