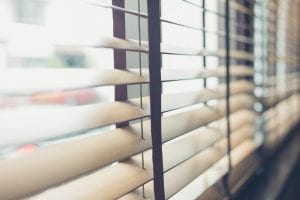 When we
renovate
or remodel our home, one of the biggest factors we take into consideration is how light enters each room. From there, we tend to move towards blinds and aim to decide which style of blind is best suited for us.
In this article, we'll look at custom-designed blinds and why they can completely transform your home.
Tailor-Made Perfection
Have you ever bought an item of clothing that doesn't fit quite right? Perhaps it is too long, too short or too wide? That item of clothing simply doesn't suit you as well as a tailored item would. The same applies for rooms and blinds. A custom-designed blind will be tailored to fit the exact dimensions and requirements of a room, including not only the measurements but also the style and amount of light wanted within the room. When it is complete and presented, the room will look marvellous whereas a room without fitted blinds simply won't look
as
good. This is especially relevant for rooms with uncommon dimensions or non-standard windows. Put simply, custom-designed blinds can make a room feel vibrant and well looked after. The feeling of togetherness that they achieve makes them worth the slight extra cost.  
 Unmatched Quality
Do you ever walk into a place and instantly know that the furniture inside is low quality? The same applies to custom-made blinds. When looking at different types of blinds, it pays to know that custom-made blinds tend to be higher quality than ready-made blinds, because ready-made blinds are manufactured in bulk. Rapid manufacturing often involves poorer quality materials and a lower standard of workmanship. You can also be sure that custom-designed blinds meet the standards of the country they are created in. If blinds are designed in New Zealand, then they will meet New Zealand rules and regulations, which cover safety, fire regulations and material and workmanship evaluations. Ready-made blinds do not have to adhere to these often strict procedures and may not be as safe to have in homes.
Local manufacturers
also mean that blind replacement is easy, should something be damaged or broken later on in the blind's life. Custom-designed blinds are simply better quality, in both workmanship and materials. This quality can really change a room, giving it class and finish.  
 A Stylish Look
Custom-designed blinds can make any room pop. Their perfect fit adds to the flow and quality of the room, the endless options of styles and shades means that you can seamlessly match the blinds to your furniture and decorations. Overall, their presentation can completely change the feeling of a room.    
---
Contact Us
Custom-made blinds can be an excellent way to make a room appear beautiful and wealthy. If you have any questions about this article, or if you would be interested in seeing our full range of blind options, contact Total Look Blinds online or call 0800 449 966. Our professional team will help you through the custom-designed blinds process.