Dos and Don'ts for Shutters
It's always exciting when you decide to boost the style of your space with some classic and elegant shutters. While shutters can be beautiful, they are a unique type of window furnishing that need to be chosen, installed, and maintained well in order to get the full aesthetic and functional effect.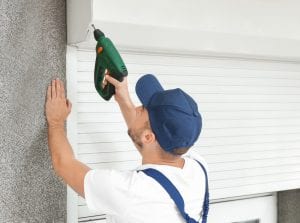 If you have shutters or are considering having them installed, here's a few of our top dos and don'ts:
DO Clean Your Shutters Regularly
Shutters always look their best when they are dust free. The more regularly you remove that dust, the less likely it is to build up and damage your shutters over time. Even the most durable of shutters will still need to be quickly wiped with a microfiber cloth from time to time.

DO Invest in the Best
When it comes to quality, shutters can be a real hit and miss. You don't want to buy cheap shutters, or you might find yourself constantly adjusting them or sitting in the dark! Poorly made shutters can also become yellow and stained over time, which is sure to cost you more money in the long run. Choose shutters like Thermalite, which have the longest and most comprehensive warranty in the window covering industry. You'll have the peace of mind of a warranty, and your shutters will always look their best.
DO Choose Your Colour Carefully
You want your shutters to last a very long time, so don't just choose shutters that will fit your current colour scheme. Pick a colour that will suit with any changes you plan on making soon, or even down the track. Shutters are visible from the outside too, so take that into consideration and choose a colour that complements your exterior as well as your interior.
DON'T Forget Safety
Your health and safety is important and you might be surprised to know that your choice in shutters can affect this. When you are choosing shutters, look for shutters that are water resistant. The last thing you want is to have mould build up on your shutters. Your shutters should also be termite proof, flame retardant, and environmentally friendly.
DON'T DIY
Shutters aren't really something you want to spend money on and have installed incorrectly. Shutters need to be a perfect fit for your window and be fitted by a professional, otherwise your shutters might not look and work as well as they should. Contact a professional and invest in having your shutters the perfect fit.
Contact Us for Shutter Installations
For your custom-built Thermalite shutters in Auckland, you can't go past Total Look Blinds. We have the most professional team to make your experience in adding beautiful shutters to your home satisfying. Contact us for your no obligation, free quote today. Give us a call 0800449966.