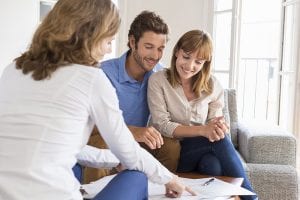 With an over saturated market and sky-rocketing real estate prices, homeowners are searching for ideas to further increase the resale value of their property. We've done the research and in this article, we'll delve into the benefits of installing new blinds as a tactic to add value to your home.
Not All Renovations Are Created Equally
Experts in property development and investment real estate are constantly analysing trends and consumer tastes. It has been proven that certain renovations, such as swimming pools, tennis courts and elaborate wall paintings, are costly and although they might stir interest, they do not add property value. Upgrades like open plan living areas, large decks, galley kitchens, insulation, and good lighting are on the top of the list for upgrades that timelessly work to increase property value. Along with creating an attractive wall feature, you can maximise the light and temperature control in your house by installing durable blinds on windows of all sizes.
Installing Stylish Blinds with Your Renovation
When renovating your home, it can be easy to fall into the habit of choosing decorative pieces according to your personal tastes. If you do have intentions of putting your house on the market in the foreseeable future, it's important to make décor decisions that are appealing to a wide range of potential buyers. Neutral shades and simple designs are the safest bet for new blinds to maintain their aesthetic value and minimise cleaning time. To maximise light in your living areas,
translucent roller blinds
are a fantastic option. Real estate agents can also attest to the allure of motorised blinds when selling a property – they are quiet and operated by a remote, adding an exciting touch of luxury to the room. Durable and sleek window treatments make a lasting impact and increase the resale value of homes.
Maximising Your Room Design with Blinds
It is important to pay close attention to the visual appeal of areas in your house that have the highest traffic. Kitchens and living rooms are the busiest locations and are typically the areas that leave the longest lasting impact. Choosing
timber blinds
as a furniture feature makes an impressive statement and adds value to your property. The range of options for your window fittings is extensive, meaning it can be simple to find the perfect, practical design for every room of your house. In theatre rooms and bedrooms,
block out blinds
are functional and attractive to home buyers. If your room is exposed to a lot of sunshine, pairing a block-out roller blind with a
sunscreen blind
gives the option of total light control while removing the claustrophobic feeling of a being in a room without windows. It is not necessarily true that the most expensive option is always the best. Look for
high-quality blinds
with long life spans and trustworthy warranties that don't impact your bottom line too much.
---
If you're thinking about putting your property back on the market, speak to the experts at Total Look Blinds in Auckland to consider your window covering options and obtain a free quote! Contact us online or call 0800 449 966.