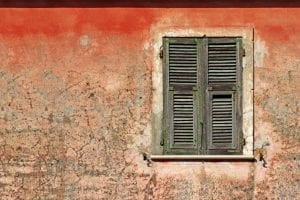 One of the great things about blinds is how low maintenance they are. Despite being durable and
easy to look after
, your blinds will eventually reach their use-by date. To help you decide if your blinds have had their day in the sun, Total Look Blinds has put together this helpful guide.
Here are the top ten signs that your blinds need replacing
Are They Showing Discolouration?
Whether you have
wooden blinds
, PVC models, or fabric roller blinds, if they start to show signs of discolouration then they need to be replaced. Whether they are yellowing or fading, discolouration is a sign that the materials in the blind have deteriorated significantly and will only worsen.
Are You Having Trouble Working Them?
If you're finding that your blinds are difficult to lift, lower or adjust, the mechanisms inside your blinds could be broken or so strained that they will soon break. Hard-to-lift blinds can also be a hazard – if frustration leads you to tug on the blinds forcefully, they may well fall out of the window, injuring you or breaking household items.
Have You Noticed General Wear and Tear?
If the cords on your
venetian blinds
or other window coverings are frayed or the slats aren't closing as tightly as they once did, they are ready to go. These faults can detract from the look of a whole room and those parts are likely to break in the near future.
Do You Have Warped Blinds?
Warped or deformed wooden, plastic or metal blinds are generally in need of replacement. You may be able to replace individual sections if the damage is localised, but it is usually simpler in the long term to replace them.
Does Your Blinds Still Meet Your Needs?
Is your furniture fading because of the intense glare coming through your blinds? Do your blinds offer any barrier against the cold in winter?In any case, great your blinds appeared when you got them, they may not be meeting your needs today even if they function perfectly well. One popular option for updating your blinds is combination blinds, such as a blackout blind paired with a
UV-resistant model
, or
sunscreen blinds
for summer matched with
insulated blinds for winter
.
Do They Simply Look Drab?
This one is more subjective, but if you feel like your blinds are boring or belong on Antiques Roadshow, you're not going to get much enjoyment from them. Update them to something that better suits your tastes while taking advantage of the latest in window blind technology. You can even talk to Total Look Blinds about our
custom-made options
.
Are Your Blinds a Safety Hazard?
Low cords can be a strangulation hazard for small children. Many of our blinds give you the option to specify the length of the control, meaning your loved ones won't be able to reach the cord until they are old enough to know better. Plantation shutters are another good idea as they do not have a cord control at all.
---
Find Your Replacement Blinds Today
Total Look Blinds offer high-quality window coverings in New Zealand. Get in contact today by calling 0800 449 966.