If you're in the process of choosing shutters for your home or would like to know more about your options, read our handy list of tips on how to choose shutters for your home.  
Determine your Purpose
The first thing to determine is your reason for purchasing shutters in the first place. Is it purely just to add a covering to your windows? Is it mostly aesthetics? Is it for privacy? Is it to control heat and cooling? Perhaps it's a combination of these options, and other reasons. Once you know your purpose for getting shutters you are better equipped to start the shopping process. 
Establish your Budget
Your budget needs to be taken into account. Remember shutters can be a substantial investment. If you're on a tight budget, consider putting them at the front of your home, as they create kerb appeal. A great first impression for buyers is an important factor when selling your home. 
Minimal Maintenance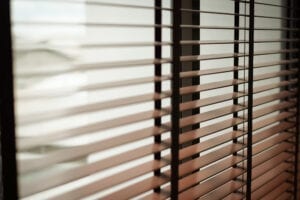 These shutters require minimal maintenance, so you may want to factor upkeep options when choosing your shutters. Wash your shutters with mild soap and water or a mild household dishwashing liquid and a soft cloth.  
Take the Right Measurements
Incredibly, many homeowners get this wrong and take the wrong measurements for their window coverings. This unnecessarily extends the process of choosing shutters. Whether its DIY measurements or a shutter company's, they must be 100% accurate.  
Environmentally Friendly
If you are environmentally conscious, consider Thermalite shutters. They are the only 100% synthetic material that looks and feels exactly like timber. No trees have been destroyed during their manufacturing. Many other shutters are manufactured using natural resources and contribute to the overall depletion of the environment. 
Material Construction
Traditionally, shutters have been made from a wide range of materials, all of which have affected their overall constitution and longevity. Thermalite is a solid, non-toxic, synthetic material that is water resistant and fire retardant. It won't crack, shrink, warp, peel or discolour.  
Warranty
Regardless of the window covering style or material you choose, warranty is important. Thermalite shutters have the longest and most comprehensive warranty in the window covering industry (25 years). It's a transferable warranty too — between homeowners. 
Follow our tips on choosing shutters and we guarantee the process will be much easier. For more great tips and information, contact Total Look Blinds today.