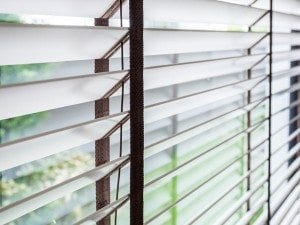 Each year, our design magazines and blogs tell us about new trends. One that has stuck out for the past few years and does not look like it is going to fade is the indoor outdoor flow. This novel idea comes from an innate human desire to both be outside and inside, to experience the great outdoors while also resting safely sheltered from it. There are many different ways to achieve this look, and one of them is to install timber blinds in your home.
Benefits of Indoor-Outdoor Flow
Indoor-outdoor flow, as its name suggests, is a design and decor trend that allows you to feel as though your space flows easily between inside and outside spaces. You are meant to feel as though you have much more free space to move around, as well as a greater and calmer connection with the outside environment.
Indoor-outdoor flow creates smooth transitions between spaces and uses natural resources and materials to achieve this end.
Timber: A Blending of Elements
To create a smooth transition between the inside and outside, you must think about the modes of movement that are available to you already. Rather than knocking down a wall to replace it with a floor-to-ceiling sliding glass door, you can work with what you've already got.
Windows are portals to the outside world, so you wouldn't want to cover them up with roller blinds or curtains if you're trying to create a seamless flow. Timber blinds offer the functionality of blinds, allowing you to control how much or how little airflow and sunlight you let into your room. More importantly, by using timber as a material, you are creating that warm and inviting look that only timber products can achieve. Wooden furnishings in any respect are perfect for indoor-outdoor flow, as timber comes from nature. However, when used as a window covering, you achieve the sort of quaint and simple barrier between two worlds that serves to truly blur the lines. The joining of the elements that happens when you use timber blinds is a perfect way to create accessibility.
Let in the Light
It is also important to think about your window coverings when going for an indoor-outdoor flow because you want to make sure there is ample natural light entering your home. Wooden blinds can help with this in more ways than one.
Benefits of Using Timber
If we are going to create an indoor-outdoor flow at home, we want to do so with a clear conscious. Luckily, timber blinds can help you do that because timber is a great sustainable building resource. It is natural, renewable and low in production energy, not to mention its insulation properties and malleability.
---
Get the look you have always wanted for your home by choosing custom timber blinds by Total Look Blinds in Auckland. Get a free online quote today.