Motorised Blinds in Auckland
A touch of class and privacy
When convenience and style are important for the window covering in your home, consider motorised blinds. At Total Look Blinds, we install motorised roller blinds in homes and businesses across Auckland. Our automated window coverings are designed to be innovative and capable of meeting a variety of needs, incorporating cutting edge technology like smart home integration. In addition to convenience, motorised blinds are the safest option for window coverings as they eliminate the need for manually operated cords or chains which can be dangerous for children and pets.
---
Our Range
Total Look Blinds installs motorised blinds from Automate™ , a division of Rollease Acmeda. The Automate range includes motors, controllers, sensors and smart home integration to create a variety of motorised shade solutions for New Zealand homes.
---
Smart Home Integration with AUTOMATE™ PULSE
The Pulse hub allows for full customisation of your blinds with native sunset and sunrise technology. You can set your blinds to raise or lower based climate conditions in your location and have built-in Wi-Fi or the option of a LAN connection. Automate Pulse integrates with Apple HomeKit & Siri, Google Home & Assistant, Smartphones and Amazon Alexa and responds to the user's naturally-spoken language for shade operation and does not require any additional set-up.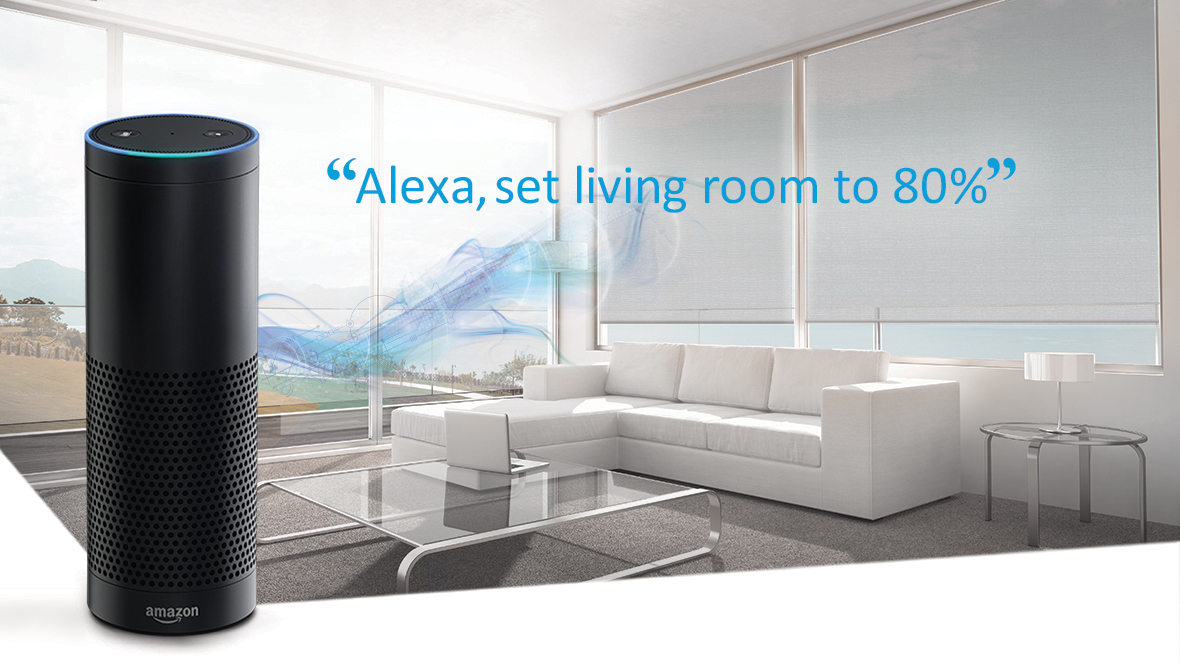 ---
How Motorised Blinds Work
At Total Look Blinds, our motorised blinds are powered by Rollease Acmeda and includes mechanical limit, electronic limit and wire-free motors with specialised features such as impact detection for blind fabric preservation. There are two types of motorised roller blinds we install: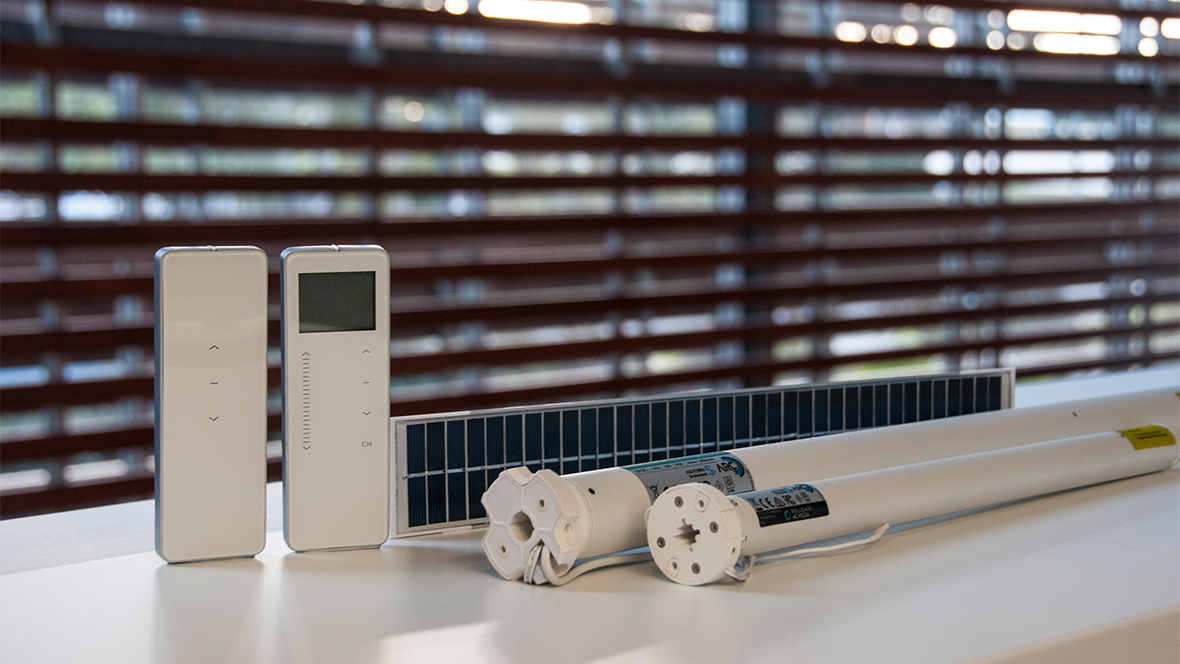 Automate Wire-Free Li-Ion Motors
They are popular for installations in existing homes as you don't need an electrician and the installation can be completed quickly and conveniently. It can also be connected to Automate solar panels for recharging or recharged from power socket.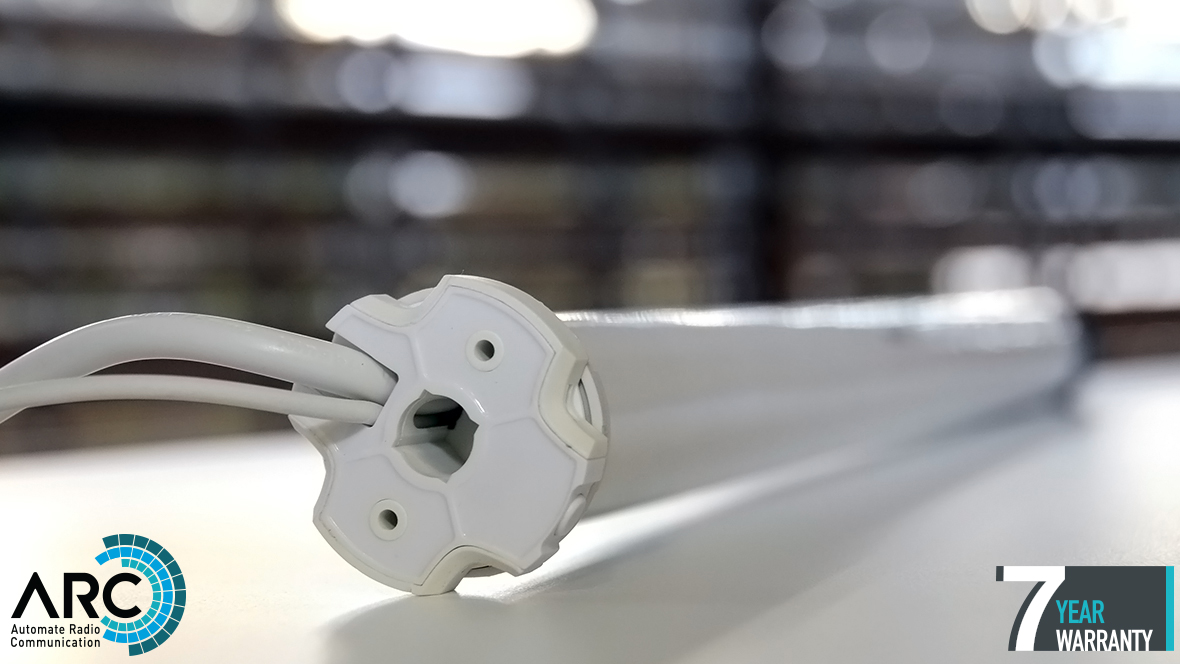 Automate E & M Motors
These need an electrician to wire them in, so they are normally used for motorised blind installations in new homes being built. They come in two models with the E range being AC powered motors and the M range being mechanical limit motors.
All motors are complimented with stylish hand held or wall switch controls as well as connections to your smartphone and smart home systems. The latest A.R.T (Automate Reactive Technology) series of sensors to enhance your overall experience.
---
FREQUENTLY ASKED QUESTIONS
Are motorised blinds worth it?
When it comes to convenience and functionality there is no comparison to investing in motorised blinds. If you have ever begrudgingly got out of bed or off the sofa to walk over to your blinds in order to manually open or close them, then motorised blinds are exactly what you need. Imagine being able to adjust blinds remotely from anywhere in your house and set timers too. This doesn't just make your life easier, it makes your blinds more worthwhile. You'll find you use them more now it is easier to do so.
Can existing blinds be motorised?
We don't add motors to existing blinds as they often require different parts than manual blinds. To upgrade your home, order new blinds with a motorised mechanism to be able to remotely adjust your blinds and get the most out of them. This popular feature offers convenience at the press of a button from anywhere in your home.
What is the difference between electric blinds and motorised blinds?
There is no difference, electric blinds and motorised blinds are two of the same. However, there are different types of blinds. There are rechargeable motorised blinds and there are wired in motorised blinds. Total Look Blinds offer both versions, so which is the best suited for you? If your new home is in early development, it is cheaper to buy wired in motorised blinds and have an electrician run cables to where the motors will be. For a retrofit, it will be more economical (and neater) to use rechargeable motors than trying to run cables down existing walls.
Do motorised blinds need to be plugged in?
No, unlike electric blinds, motorised blinds do not need to be plugged in. The battery-powered mechanism is all that is needed to operate these blinds efficiently.
Contact Us for Motorised Blinds in Auckland
For motorised blinds that are stylish, convenient and practical, get in touch with the team at Total Look Blinds in Auckland. Find out more about choosing the right blinds or request a free quote today. If you have any other enquiries, call us on 0800 44 99 66 or contact us online.