Blocking Light from the Sides of Your Blinds
It can be extremely annoying to have light sneak into your rooms around the sides of your blinds. It can be even more troublesome if that slither of light makes its way across your bedroom while you are trying to sleep in and gets you in the eyes. In this article, we will explain how to block that light from the side of your blinds.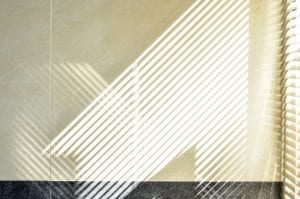 Measure Blinds Correctly or Hire a Professional
The easiest way to block the light from the sides of your blinds is to replace them with blinds that actually fit your windows. There are a number of common mistakes people make when measuring windows for blinds [link to page 15]. To combat this problem, you could do your own research and find out how to measure blinds correctly. Better yet, talk to one of Auckland's most trusted blind companies about a free measure and quote so that you can be certain that the blinds they cut will fit the windows.
Blockout Blinds
Roller blockout blinds are designed specifically for stopping light getting into rooms. They are perfect for shift workers who need to sleep during the day or for turning your lounge room into a dark cinema in the middle of the day. Blockout blinds are the thick, heavy duty cousins of roller sunscreen blinds which, when cut at the right size, will stop direct light from penetrating through your window. The main difference with sunscreen blinds is that they will still let light in and you will still be able to see outdoors.
Additional Solutions
Even the best blinds and curtains are likely to have a gap on the sides so that your blinds don't scrape against the wall. To deal with this, there are two common solutions. The first is custom designed blinds that incorporate a side mounted slide to completely block the passage way of light. The second and occasionally cheaper DIY option is to purchase some 'L' shaped plastic bits cut to the size and attach to window frame in such a way that it will reduce the effective size of the window.
Quality Shutters and Blinds in Auckland
Are you after quality blind installations? Auckland homes and businesses have counted on Total Look Blinds to provide blinds and shutters that offer practicality and timeless style. From custom timber blinds for family homes to major commercial blind installations, Auckland's best is ready to help!
Find out more about choosing the right blinds or request a free quote today. If you have any other enquiries, call us on 0800 449 966 or contact us online.