Dos and Don'ts for Blinds

Installing blinds can either be your perfect dream or your worst nightmare. There's a lot of things that can go right when it comes to getting new blinds, and there are lots of things that can go wrong if they aren't done correctly.
Don't make any mistakes! Check out our handy dos and don'ts for blinds below: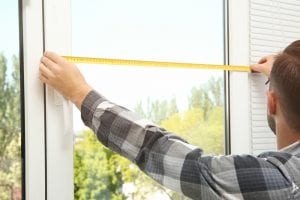 DO Ask Yourself What is Important to You and Your Blinds
All blinds will offer different features. Some may reflect the sun, offer UV protection, and cool your home. Others may be simple and easy to clean. Perhaps you'd like to enhance your home's privacy and security. Different types of blinds will be better suited to particular areas of a space, as well as your needs.
DO Choose Your Colours Wisely

It might all seem well and good to choose a colour or style for your blinds that is only for your unique tastes. However, what happens when you choose to sell your property? The blinds may not appeal to others, and what was supposed to be a great investment may decrease your property's value. Choose your blind colours wisely and consider your blinds as something which, when chosen well, can provide a great boost to your property's sale price.
DON'T Skimp on Quality
Cheap blinds will always look cheap. They may seem like a good option in the short term, but what you will get in return could be a less than ideal aesthetic, blinds that break easily and aren't effective, or blinds that fade in colour over time. Replacing your blinds frequently will only cost you more money. Invest on quality, and you'll receive blinds that last much longer and look fantastic.
DO Check Out All Types of Blinds

You may decide to install a combination of blinds types, so be open minded and do your research on what blinds appeal to your aesthetic and would be functional in the space.
DON'T DIY Unless You Think You Can
Installing custom-built blinds yourself can be satisfying if you are handy with the tools, but it can also be a disaster when your blinds aren't measured correctly or end up a little bit wonky. Attempt DIY projects if you have done them before or have the know-how, but otherwise, leave it to the professionals so your blinds look at their best.
For your custom-built blinds or shutters in Auckland, you can't go past Total Look Blinds. Talk to us about all the dos and don'ts for your blinds. We have the most professional team to make your experience in adding beautiful blinds to your home satisfying. Contact us for your no obligation, free quote today. Give us a call 0800449966.