Dressing Up Your Window Furnishings
Blinds and shutters add a level of elegance to your home or commercial property with clean, straight lines. Whether you prefer roller blinds, Venetian blinds or custom-made timber blinds, Auckland properties can be spruced up with the right selection, and occasionally a little extra dressing up.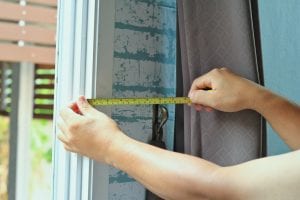 How you dress your window furnishings up depends on the type of window, and design preferences. However, there are several easy options that you can implement to spruce up your interior design.
Add Trim
Adding trim to the bottom of or sides of your blinds is a great and simple way to make them striking. This especially looks great with white blinds trimmed with black. It can be as simple as taking a ribbon of your choice and attaching it with iron-on mending tape.
Sewing Tassels
Often used as an approach to decorate curtains, tassels are a great way to add some style and elegance. Simply find or make some that suit your tastes and interior design and sew them onto the bottom of your blinds. On curtains, they can be sewn all around the edges.
Decorate the Frame
Sometimes it's best to leave blinds and shutters as they are and instead direct your creativity to another aspect of the window. For example, you can decorate the window frame with theme of the room. This could involve attaching salt and pepper shakers, fruit and vegies or lightweight pots and pans to strings that hang from the frame of your kitchen.
Add Awnings
You can also spruce things up by focusing on outside elements. A fabric canopy awning, for example, not only filters light that enters your house and protects your windows from the elements, it also adds curb appeal to your home. You can make the awning pop even more with colourful plant boxes that compliment them.
Are you after quality blind installations? Auckland homes and businesses have counted on Total Look Blinds to provide blinds and shutters that offer practicality and timeless style. From custom timber blinds for family homes to major commercial blind installations, Auckland's best is ready to help!
Find out more about choosing the right blinds or request a free quote today. If you have any other enquiries, call us on 0800 449 966 or contact us online.