By following some simple styling tips, you can accentuate your blinds and make them stand out in a room. We have compiled some great styling tips for your blinds.
Furniture
Arrangement
Furniture is a major stand–out feature in any room, and when it comes to accentuating your blinds, you need to consider its arrangement. Just by arranging and rearranging your furnitures' position in a room will affect the look of your blinds. For example, moving chairs and a lounge setting away from a window creates the appearance of increased space.
Minimalism
Minimalism is a trend of modern living, where more and more homeowners are decluttering their spaces and opting for a minimalist approach. Otherwise known as the 'zen' look, it helps to make your blinds stand out. After all, having furniture and other objects crammed in a space takes away from your window coverings.
Complementary
Colours
Colour is a critical consideration for your interior and exterior spaces. When it comes to your blinds, consider pairing complementary colours. Venetian blinds are great for this as they are available in a range of colours.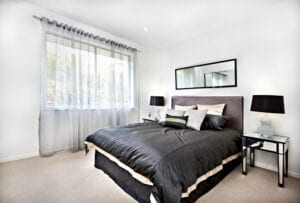 Festive Decorations
Adding festive decorations to your blinds can help to accentuate them. When done right, they add colour and character. Not to mention, they help make your place stand out.
Custom Made Blinds
Your blind installer should be able to custom–make most blinds on the market. Through customising your blinds, they will be matched to your exact specifications. Blinds can be specifically designer for:
Tight Spaces

Automation

Individual

Colour

Schemes

And More

!
Implement our great styling tips for your blinds and you will immediately notice the difference to your home's interior. For more great tips, contact our friendly team at Total Look Blinds.