How Venetian Blinds Got Their Name
Venetian blinds have been a popular choice for covering windows in homes and businesses for years, being one of the most in-demand blind installations in Auckland. Venetian blinds are known for its excellent for light control, privacy, classical style and elegance, but where does the name come from?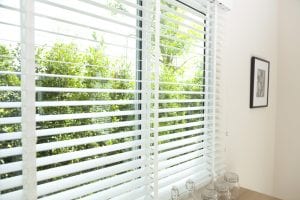 The name "Venetian" comes from Venice, the city in Italy famed for its winding canals and beautiful architecture. It's safe to assume these blinds therefore originated in this city, but that is surprisingly not the case. Like French fries and the French horn, neither of which were invented in France, the fact that Venetian blinds come from Venice is a common, but understandable misconception.
So Where Do Venetian Blinds Actually Come From?
While it's difficult to confirm for sure, Venetian blinds are thought to have originated from Persia, modern day Iran. During this period, Venice had a thriving slave trade. Between 1100 and 1500, merchants from Venice travelled to the middle east and came back with these types of blinds as well as Persian slaves to replicate and sell them throughout the region as Venetian blinds.
Later on, when Venetian slaves were freed in the early 1700s, they fled to France, where slavery had been abolished and brought these blinds, which became widely used and admired in France before gaining popularity elsewhere. To this day, the French call Venetian blinds "Les Persiennes", remaining loyal to their true place of origin.
Venetian Blinds – Standing the Test of Time
Many centuries later, Venetian blinds have become a classic window covering option, with their popularity booming across the world between the 1930's to the 1950's. Their popularity today makes it obvious that they have stood the test of time.
Classic Venetian blinds were produced with wide cloth tapes. Modern Venetian blinds are made from top quality, heavy duty aluminium slats that come in a range of colour options. They remain widely popular today for their unique style of horizontal slats, allowing you to rotate the slates to control the amount of light that enters a room or to close them for privacy.
Quality Shutters and Blinds in Auckland
Are you interested in getting some elegant Venetian blinds? Auckland homes and businesses have counted on Total Look Blinds for a range of classical and modern blinds and shutters that offer practicality and style. From custom timber blinds for family homes to major commercial blind installations, Auckland's best is ready to help!
Find out more about choosing the right blinds or request a free quote today. If you have any other enquiries, call us on 0800 449 966 or contact us online.