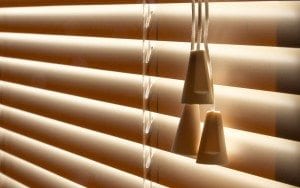 So you are doing a little redecorating in your home. Maybe your current window coverings are looking a little tired, or maybe they are just ineffective. If you are making the choice between Venetian Blinds and Roller Sunscreen Blinds, there are a few things to consider.
Pros of Venetian Blinds
Venetian Blinds
are a classic choice for window shading. Venetians are usually made of aluminium, which means that they are praised for their durability and strength despite their light weight. You can choose to buy thicker Venetians for greater strength. Aluminium Venetians are useful in the moist Auckland climate because they aren't affected by humidity and require very little maintenance. Venetians are also very simple to install, transport and handle. Since Venetian slats are flat faced, you can choose a range of light control settings, from opaque privacy screen to completely lifted for optimal light. Venetian blinds come in a range of colours and are a cost-effective window covering solution.
Cons of Venetian Blinds
While these blinds have their strong points, you may vote against them if you consider the fact that they don't offer much in the way of heat insulation, especially if made from aluminium. Aluminium Venetians are also not compatible with every style of decor; however, you can choose to get the same function with more aesthetically pleasing
timber or PVC blinds
. In addition, many people might find themselves having problems folding and damaging the louvres during usage.
Pros of Roller Sunscreen Blinds
Roller sunscreen blinds
are made with an incredible new technology. The fabrics used in these blinds give you greater control over the glare and heat of the sun in your home or office without blocking your view of the outside world. They operate by rolling fabric around a tube, which is turned by a sidewinder unit with an operating chain. This gives you easy control during operation. You can even choose a motorised option and control light with a remote control. By offering a translucent yet solid screen of fabric, these blinds are aesthetically pleasing in any home or office environment. From country cottages to seaside villas to contemporary urban homes, these roller blinds will look great in your home or office.
Cons of Roller Sunscreen Blinds
While these blinds are truly incredible, they do potentially limit privacy and prevent complete shielding from sunlight. They are not as versatile as Venetian blinds. However, you do have the option of having Day/Night Brackets installed, which include an additional
blockout
or
translucent roller blind
for night-time privacy. The other con is that roller sunscreen blinds are not as economical as Venetian blinds. However, in the end, it is you who must make the choice between cost-effectiveness and style. If you like to know more about roller blinds, consider these
frequently asked questions
.
---
Need more information before you make a choice? Get a free quote online now, or call Total Look Blinds in Auckland today.