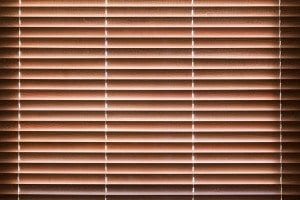 If you are looking for a quality, classy feeling for the look of your home, then you can definitely count on wooden blinds. Not only are they stylish, but they also have a range of benefits including outlasting blinds made of other materials.
Here is why wooden blinds are worth the costs in the long run:
Wooden Blinds Are Unique in Style
Wooden blinds offer the unique texture and style that only wood can provide. Bringing natural materials such as timber into your window furnishings brings warmth and an air of welcoming and comfort into your home or office. Wooden blinds are always on trend and are the centre of attention as soon as you walk into a room.
Wooden Blinds Are Top Quality
If you have chosen well, your wooden blinds will be strong and sturdy. Total Look Blinds offers wooden blinds made out of Plantation Cedar. Plantation timber blinds are light but their strength makes them resistant to bowing and twisting. This quality is not only long-lasting but it adds a dimension of quality to your home decor too.
Wooden Blinds Are Easy to Clean
Wooden blinds are simple to clean. Wooden slats can be easily wiped with a microfiber cloth to keep them dust-free. You can also have painted timber that will fit in with your decor and protect your blinds further against stains.
Wooden Blinds Make Great Blockout Blinds
There are many fantastic blockout blinds on the market today, but due to the thickness and strength of timber, they do a great job of blocking out noise and light from outside. This gives you complete privacy and security in your home. They also work effectively to reduce UV rays and keep your house cool in summer and cosy in winter.
Wooden Blinds Are Good for the Local Economy
Total Look Blinds' plantation cedar blinds are sourced from ethical sources, so you know you can trust the superiority of the product. As well as this, you are investing in a window furnishing that is putting money back into the local economy.
Find the Best at Total Look Blinds
At Total Look Blinds, we only offer the best timber blinds for your home. Our Plantation Timber blinds give your home a beautiful look and feel.
Here's an article that talks about what to consider when buying timber/PVC blinds.
---
For your custom-built, wooden blinds in Auckland, you can't go past Total Look Blinds. We have the most perfect, professional people to make your experience in choosing blinds a pleasurable one. Contact us for your no obligation, free quote today.